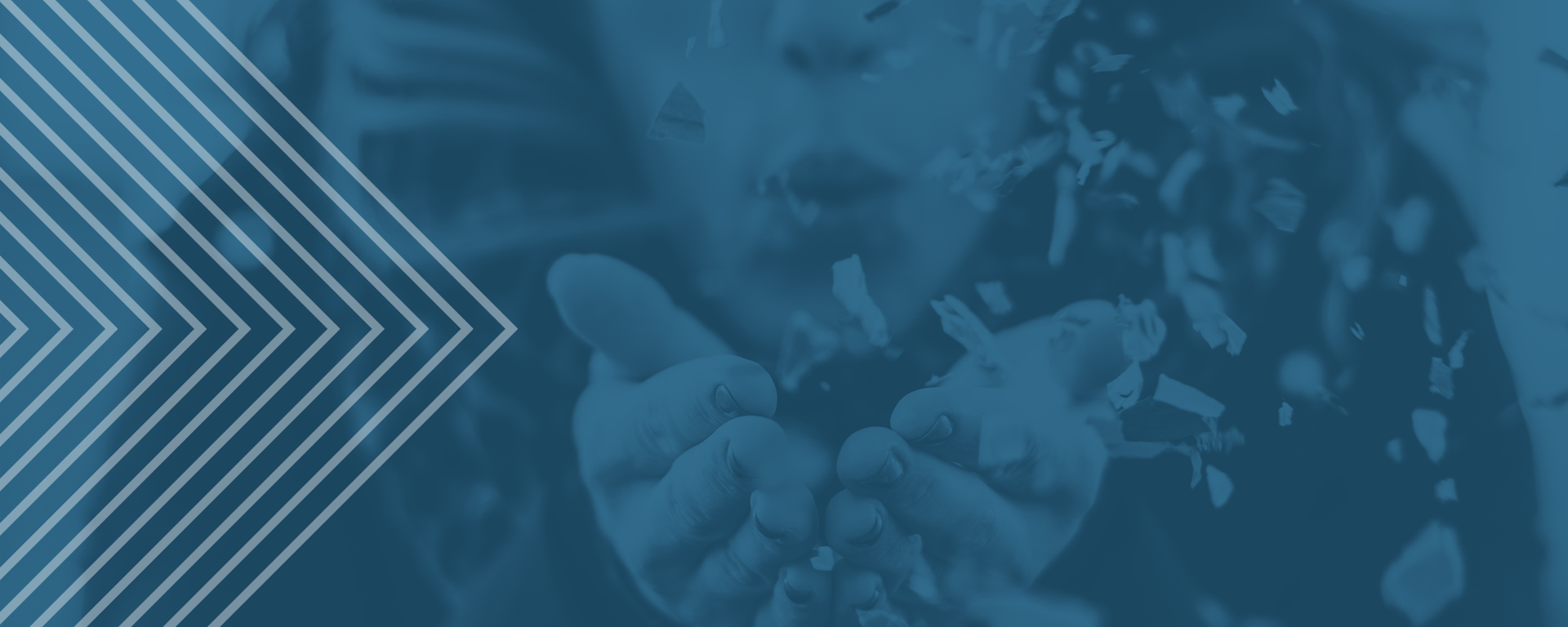 A tactic that's been dominating marketing in recent years is 'surprise and delight.' This is a marketing approach designed to offer unexpected rewards to customers or potential customers. The goal is typically three-fold: engage customers, create a positive brand interaction and generate publicity.
Below you can see the increase in the number of Google searches for the term in recent years.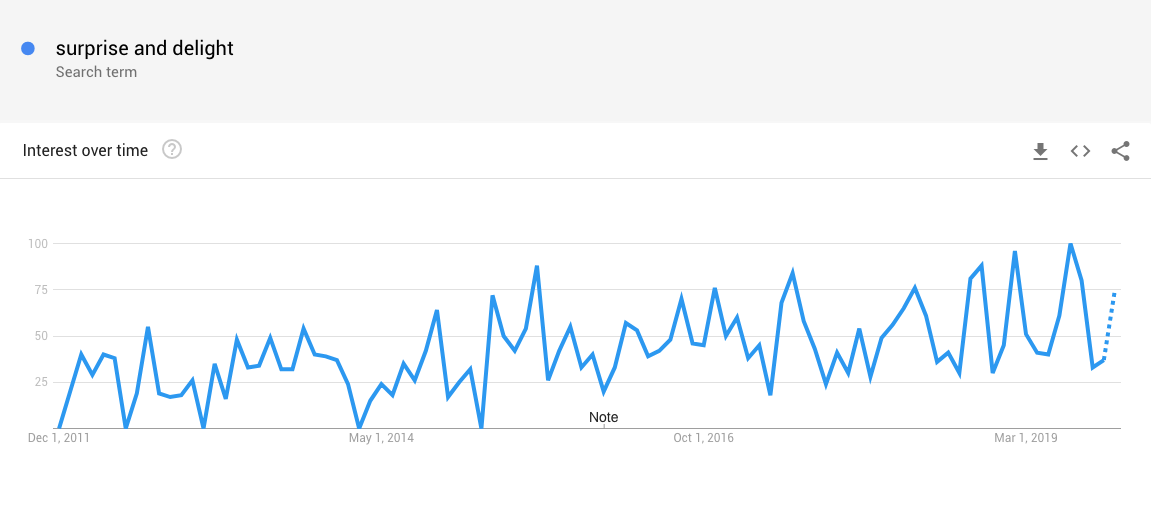 Well-known companies across the U.S. including Taco Bell, Mastercard and Delta, have all tried to implement 'surprise and delight' tactics. The execution has ranged from ordinary to over-the-top. What does over-the-top look like? Airlifting a food truck filled with 10,000 tacos into an isolated Alaskan town in response to a local prank. As you can imagine, this stunt garnered national media coverage.
At Sandlot & Co. we've pitched a few 'surprise and delight' ideas to our clients over the years. For instance, when a national gourmet bakery chain wanted to combat summer sales slumps, they turned to Sandlot & Co. for ideas.
Analyzing the research, our team has found that everyday occasions are just as important to consumers as major holidays. Using consumer insights to inform the creative helps ensure the success of these types of campaigns.
Harnessing this consumer insight, Sandlot & Co. crafted a plan to reward customers and provide "Everyday Delight" through social media. Utilizing social media monitoring tools, the bakery brand could identify deserving customers and surprise them with a special prize pack. The prize pack included a bounce-back coupon to measure ROI as well.
Well-executed 'surprise and delight' campaigns make people feel valued and recognized by the brand. Authentic brand interactions like this also have an outsized impact for brands aiming to connect to younger audiences who prefer a "more casual, less-produced style" of marketing.
So what tangible steps can brands take to integrate 'surprise and delight' tactics into their marketing?
1. Identify the goal. Are you looking to increase customer loyalty (and thus sales) from your biggest fans? Make a splash and generate publicity? Capitalize on a local trend? Knowing the goal will ensure you can measure success.
2. Create a budget (but don't let it limit your creativity). Ensure you have the budget and operational ability to execute the idea at a high level. Start with the budget and work backward toward the winning idea.
3. Jump in. Don't be afraid to jump in and join the conversation. Create authentic interactions by truly shocking your customers. You may even gain some positive publicity along the way.
With younger audiences always looking for the skip button, 'surprise and delight' can help your brand connect. Ready to bring the power of 'surprise and delight' to your company? Drop us a line and let us help you create and execute a meaningful campaign that stands out.